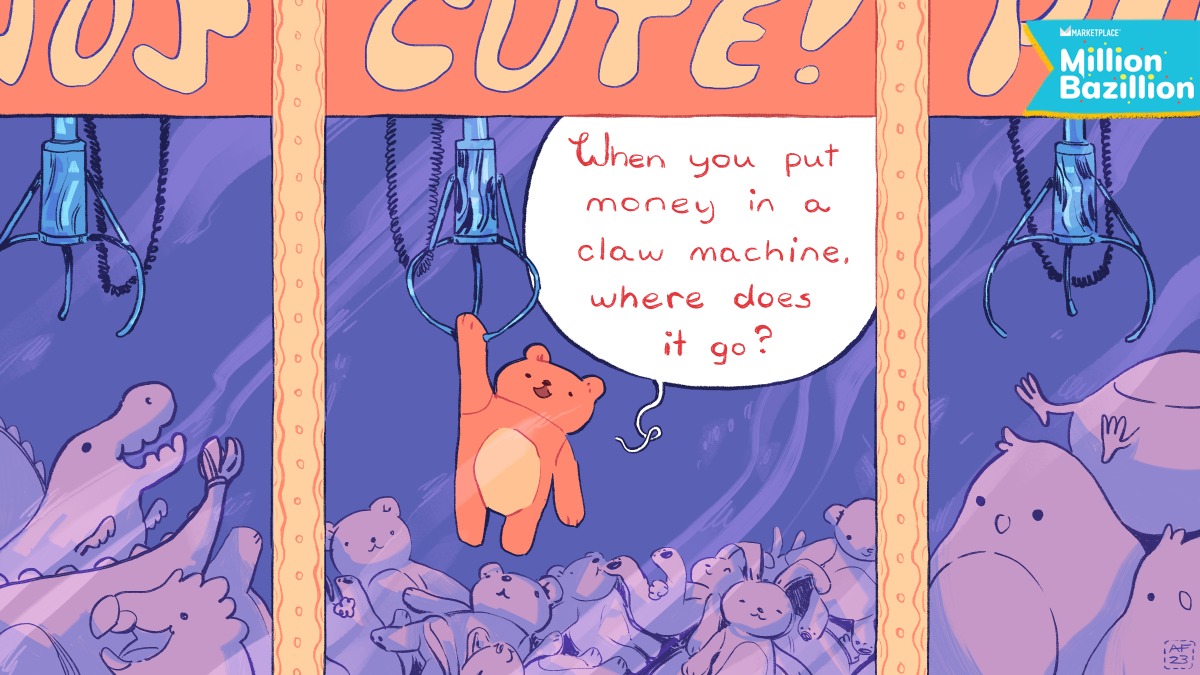 Ashanti Fortson
What's up with those claw machines?
You won't believe how many quarters went into making this episode!
It's our last episode of the season, Million Bazillionaires! And we're answering Maddox's question about what happens to your quarter when you put it inside a claw machine. It just zips away! Ryan and Bridget talk to an expert who lets them peek inside a claw machine to find out where that quarter goes. After getting some tips on how to win at the claw, Bridget gets a little too hung up on trying to win a stuffie, leaving it up to Ryan to bring her back to reality (shocking, we know).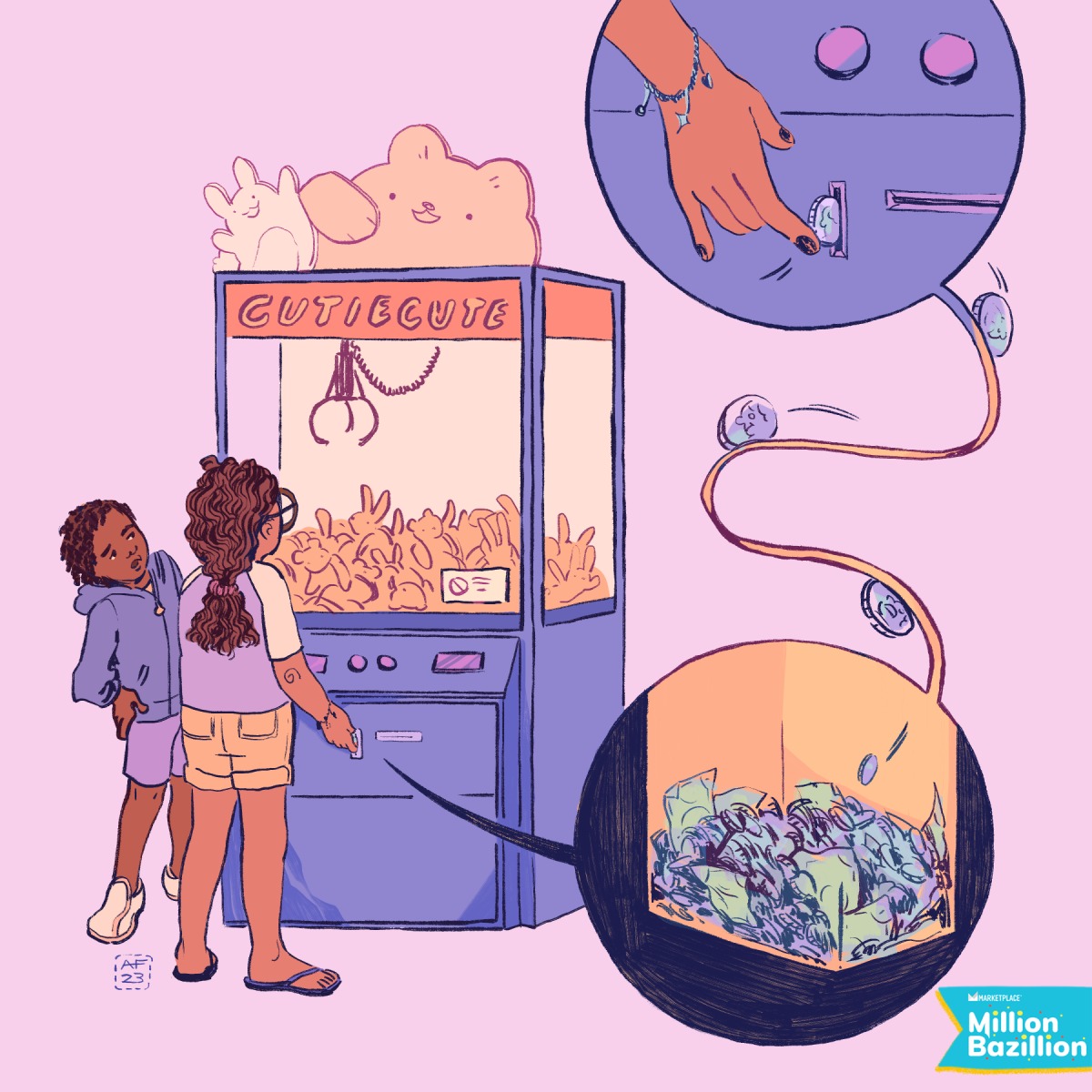 Ashanti Fortson
And now some tips for grown-ups listening to "Million Bazillion" with kids.
Money Talks
Keep the conversation going with these prompts:
If you could design the inside of a superfun claw machine, what would happen to the quarters on the inside?
Have you ever felt that you're stuck in a compulsion loop like Bridget? What were you doing and how did you get out of it?
Have you ever come up with a limit on how much money you would spend on something? What was it and how did you decide on the limit?
Bonus Not So Random Question: Whose picture would YOU put on our money?
Tip Jar
Go deeper into this week's episode.
Learn more about the history of coin-operated "digger games" from a claw-machine historian!
If you're curious about how claw machines work to make a profit for their owners, check out this reporting and video about how some of them might actually be rigged.
Gimme 5
We hope you enjoyed this season of "Million Bazillion"! If your little one has a question about money or the economy they want answered, send it to us using this form.
Thanks for reading! If you enjoyed this newsletter, forward it to a friend. If this newsletter was forwarded to you, subscribe to Marketplace newsletters here.

 Got feedback for us? Just reply to this email. We can't get back to everyone, but we read it all.